Battelle Memorial Institute
Renovation of Laboratory Building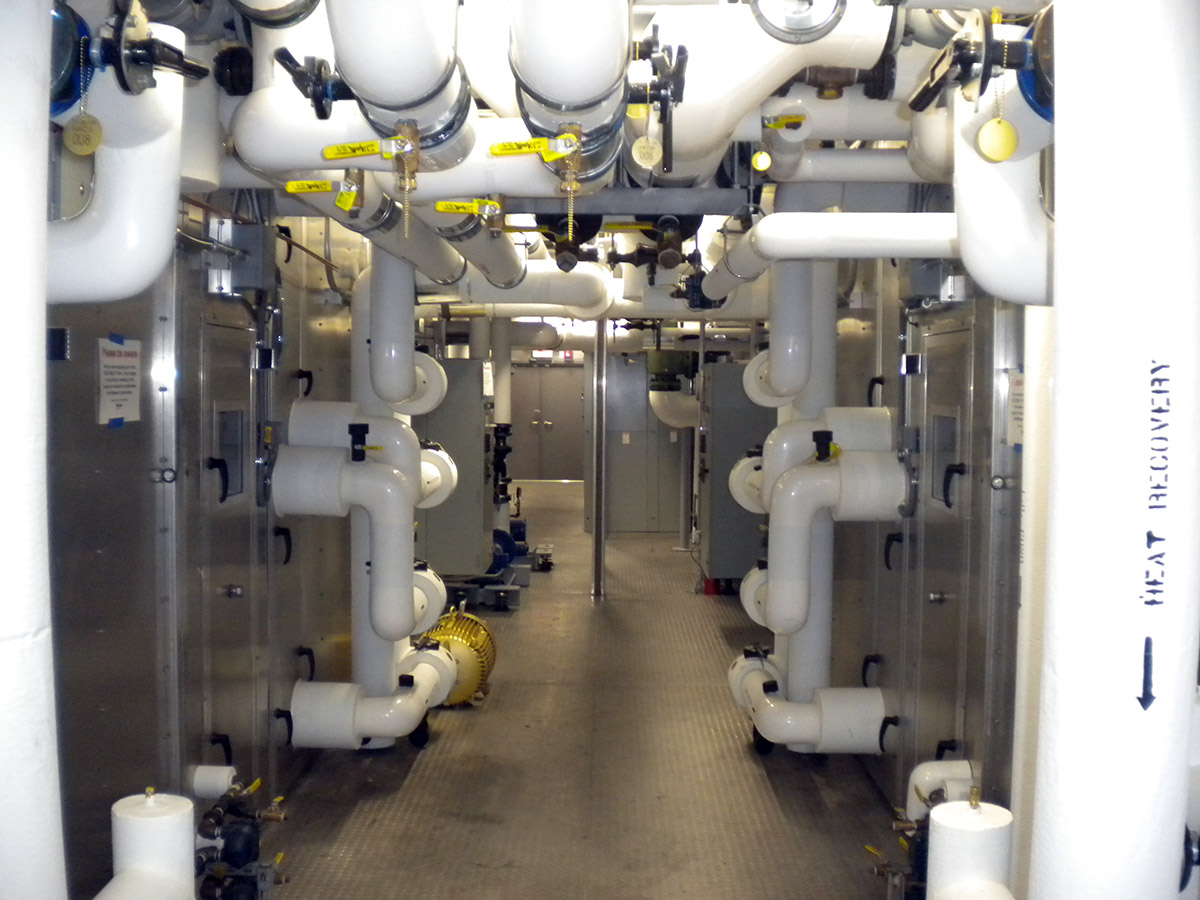 Description:
Sauer was contracted to provide HVAC, BAS system, and Lab Controls installation for this renovation of an existing lab building.  The project included the installation of new custom air handling units in the mechanical room of the building.  Sauer was instrumental in value engineering the systems during preconstruction.  The accepted alternates included:
Revised the AHU configuration and layout to reduce size and construction costs
Developed alternative piping interconnections to tunnels on campus, which eliminated over 2,000 lf of 18" piping
Developed materials and components alternates, which reduced cost
Provided an alternative controls system approach, which eliminated duplication of activities
Developed a BIM model for existing and new work in the lab area
Owner:
Battelle Memorial Institute
Location:
Columbus, Ohio
Architect:
BHDP
Construction Manager:
Messer Construction Co.
Mechanical Engineer:
HAWA Inc.
Systems Installed:
HVAC
BAS
Lab Controls