Wexner Medical Center
The Ohio State University 1,032,000 sq ft Medical Center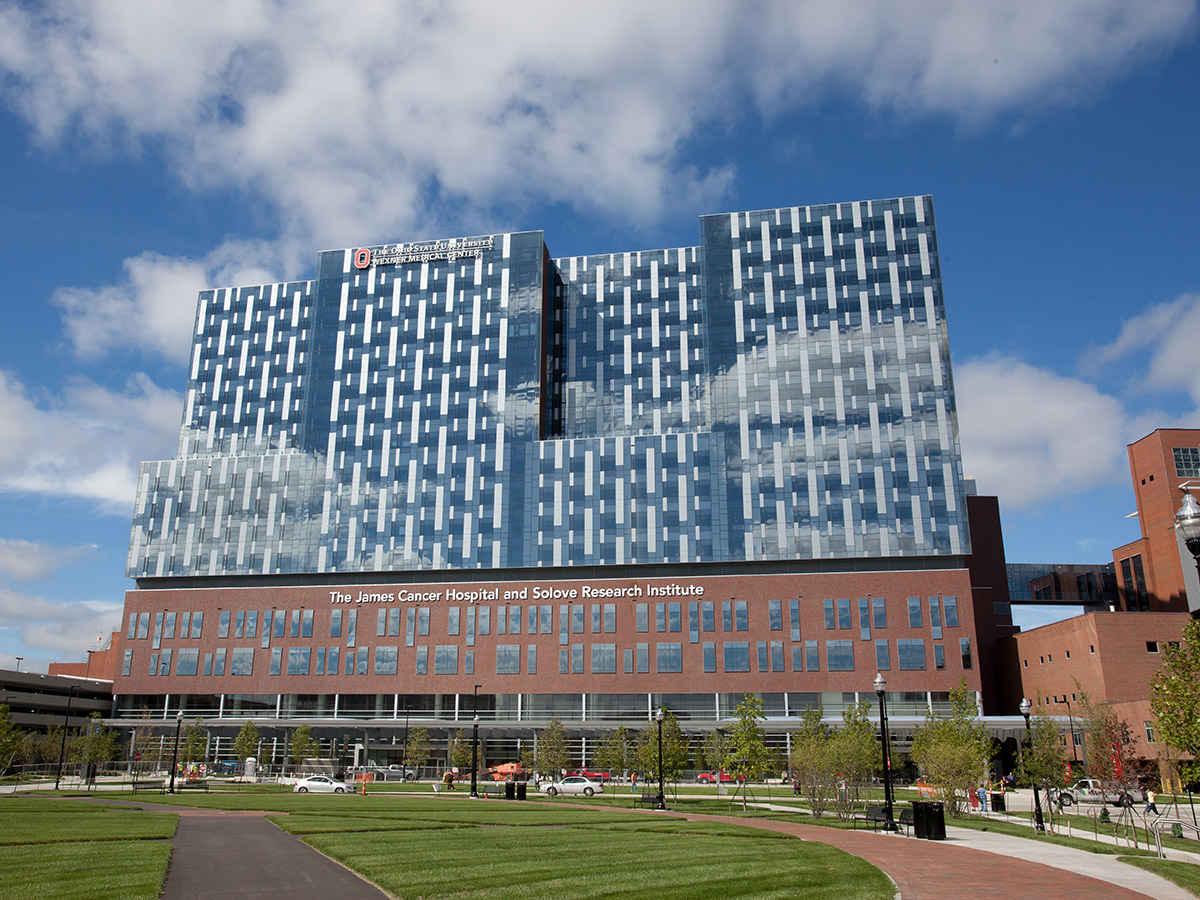 Description:
The Ohio State University selected Sauer as part of a team to provide Design Assist HVAC piping and Plumbing for the new Wexner Medical Center complex.
This project was a 1.1 million square foot Critical Cancer Care Center Tower with both clinical spaces and patient rooms. The lower 6 levels contained the clinical spaces and included Emergency Department, Exam Rooms, Linear Accelerator Rooms, CAT Scan Rooms, and other treatment spaces.
Floors 5 – 7 contained one of the largest mechanical rooms constructed in the Midwest. The equipment room contained 16 triple stacked AHU, Heat Exchangers, Pumps, Piping and Ductwork. The Ductwork was up to 200" wide and piping up to 30" in diameter.
The patient tower contained 12 floors of patient rooms and nurse stations. The project was completed on time and within budget.
Owner:
The Ohio State University
Location:
Columbus, Ohio
Architect:
HOK and Moody Nolan
Construction Manager:
Turner Construction Co
Mechanical Engineer:
BR+A
Systems Installed:
HVAC
Plumbing